Uncontested Divorce in Colorado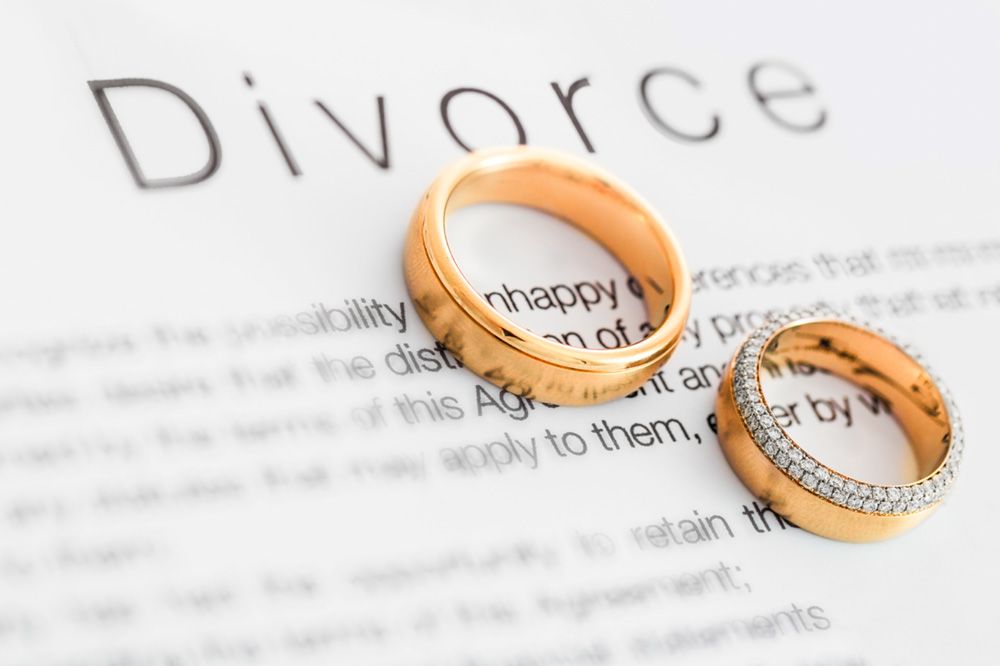 Divorces have a reputation for being contentious affairs. While it is true that many divorcing spouses argue over the division of assets, child custody, or child support, that is not always the case. Some spouses have no children and no assets to be divided. Others are able to come to an agreement about how important issues should be settled.
Spouses who reach an amicable settlement on their own may be able to file for divorce in Colorado and ask the court to set a noncontested hearing. Depending on their circumstances, the parties may not even need to appear in court at all. The divorce attorneys at Dunsing, Deakins, & Galera, LLC can discuss the option of an uncontested divorce (and divorce by affidavit) with clients to help them decide if it is an appropriate solution for their unique circumstances. We serve clients in in Denver, CO, the Vail Valley, and surrounding areas.
Who Is Eligible for an Uncontested Divorce?
Uncontested divorce allows a divorce to be granted after an abbreviated noncontested final orders hearing or after the submittal of an affidavit for decree without appearance, rather than requiring spouses to go through a full divorce hearing. This is a faster and easier process, but not everyone qualifies.
In the state of Colorado, spouses who meet the following criteria may be eligible for an uncontested divorce/divorce by affidavit:
Have lived in Colorado for the past 90 days
Both spouses agree that the marriage is irretrievably broken
Have signed a separation agreement that details how assets and debts will be divided
Have no minor children - OR -
Have minor children, both parties are represented by attorneys, and they have signed a parenting plan that details child custody, parenting time, and child support.
How Do You File for an Uncontested Divorce?
To have an uncontested divorce, at least one spouse must file for divorce (the Petition can be can be filed jointly, with the spouses as co-petitioners, or one spouse can file as the petitioner with the other spouse as the respondent). Prior to scheduling a final hearing (after all disclosures have been made), the parties can fill out an affidavit for "decree without appearance of parties" and file it with their local district court. The affidavit must state that all statutory requirements for a divorce are met.
If one spouse files the case as petitioner, then the other spouse (the respondent) must be legally served with the document. The only exception is if the responding spouse signs a waiver of service form, or if the spouses choose to file the affidavit jointly.
Will I Still Appear in Court?
Most people who agree to have an uncontested divorce do not need to appear in court. However, there are instances when a judge may choose to schedule a hearing. A hearing may be deemed necessary if the judge wants to ensure that all divorce requirements have been met, or if the judge wants to make sure that the divorce settlement is fair to both parties.
Do I Need an Attorney?
An uncontested divorce is simpler than one that requires a contested court hearing. Still, a divorce attorney can be hugely beneficial to spouses in this situation. Our divorce attorneys can oversee separation agreements (which are often required for an uncontested divorce) to see that matters such as division of assets, child custody, and child support are handled properly and fairly. If a court proceeding is required, our attorneys can also be of assistance during any hearings.
Learn More
If you are planning to divorce and would like to learn more about your options regarding an uncontested divorce, the attorneys at Dunsing, Deakins & Galera, LLC can answer any questions you may have. Contact us to learn more, or call our law firm at (303) 758-8981, or (970) 343-0023 in the Vail Valley.
Related to This